Ready to take part in a 49-Day-Countdown to Spanish Challenge that can get you to speak Spanish Confidently by January 19th, 2013?
This is the time of year when things are coming to a close and we tend to slow down, eat and relax. We don't want to do much more than just leave the year behind and start the next year afresh with renewed hopes, goals and resolutions.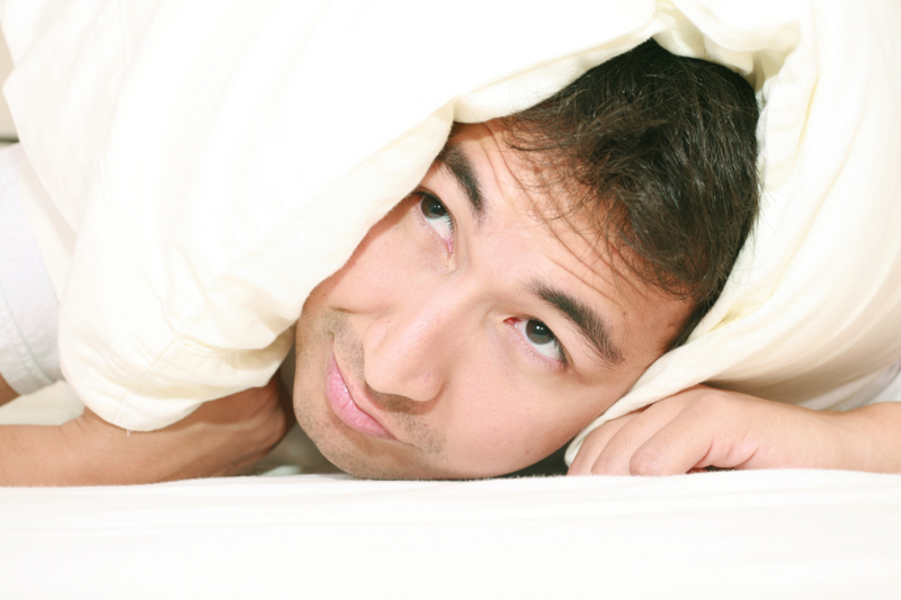 It is also the part of the year when we can look back and feel proud of what we have accomplished. Unfortunately, sometimes when we look back we can't help feeling a little bit embarrassed or disappointed about all what we could have done, but we haven't and in many cases it is all due to procrastination.
Maybe you wanted to lose weight or work out, or get in the best shape of your life. Maybe your goal was to quit smoking or drinking or lead a healthier lifestyle. You may have wanted to change jobs or even get more organized. If any of those things speak to you, you are not alone, but unfortunately I can't help you much with any of those. I am personally struggling with some of those myself.
However, if one of your unfulfilled goals for this year was to learn to speak Spanish, I have terrific news for you!
Introducing: The 49-Day-Countdown-to-Spanish Challenge
Why Now? Why THIS Time of Year?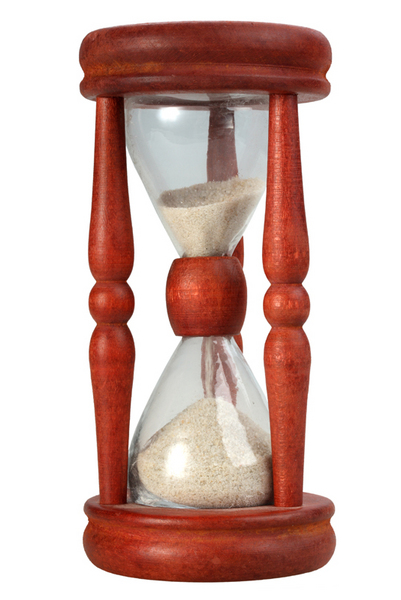 The real question is, WHY NOT? Why wait until the New Year to do something when you could take action today and start your 49-Day-Countdown to Spanish Challenge right now?! If you have procrastinated enough this is the time to stop that. You can still end up 2012 strong knowing that this is the year when you finally broke the language barrier. Wouldn't it be amazing to start 2013 already speaking Spanish confidently? If you truly want something.. badly… why would you EVER wait?
I have put together the most thrilling, intensive and effective Starter Spanish program ever created to help you SEIZE this moment and make 2012 the most productive Spanish learning year of your life!

If you REALLY need to speak Spanish FAST, read on. This can change your life!
What is the 49-Day Countdown To Spanish Challenge?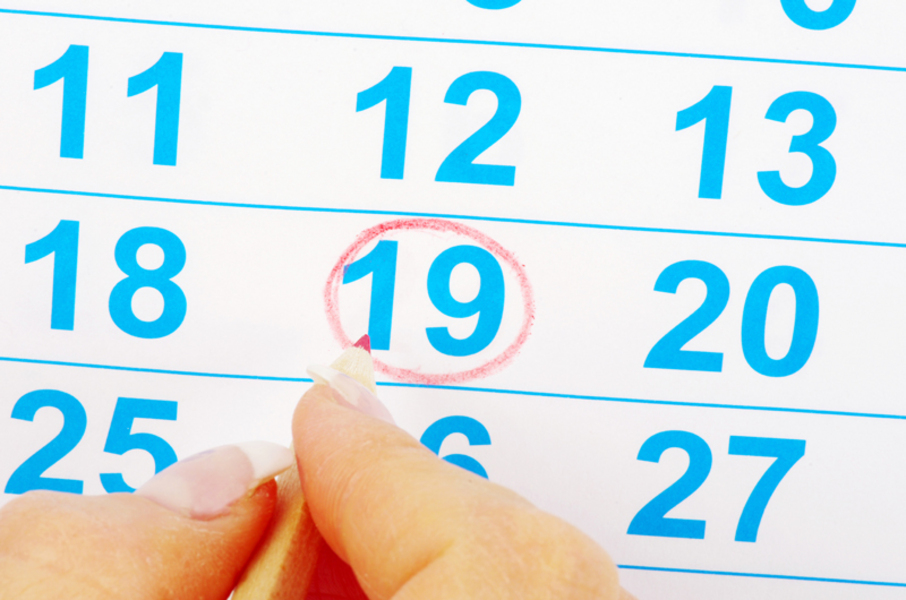 The 49-Day-Countdown-To-Spanish Challenge is a unique event for starter Spanish learners from all over the word who want to be able to communicate in Spanish confidently by January 19th, 2013.
Every participant will receive a

49-Day Blueprint

that will specify what they have to do each and every single day of the challenge to get conversational in such a short period of time.
For this special event, I have created the most powerful synergetic package to get anyone from zero Spanish to solid conversational Spanish in just 49 days. Those that are already familiar with JUMP-START YOUR SPANISH know how effective that program is for getting anyone to communicate in record time.
For that special challenge, I have taken JUMP-START YOUR SPANISH as its foundation but have added amazing tools and materials to it to turn it into the most comprehensive starter Spanish program with one goal in mind: to hold you by the hand and take you step-by-step from zero to conversational Spanish in only 49 days. Think of this as you JUMP-START YOUR SPANISH on Steroids.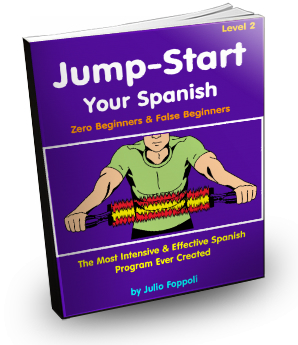 If JUMP-START YOUR SPANISH on its own is amazing at getting you conversational in record time, imagine what it can do with all the additional features added this time. For starters, in this special limited-time Challenge edition of the program, you will have access to JUMP-START YOUR SPANISH RELOADED, a brand new series of video lessons that not only will expand the power of the original program but will also focus more intensively on the areas that most students struggle with when they are giving their first steps into the language.
In addition to this, I have added THE TOTAL BEGINNER VIDEO LIBRARY, a selection of some of my classic videos and a detailed blueprint for those that have never studied any Spanish at all. If you need to know your numbers, colors, dates, etc., don't worry! I got your back!
JUMP-START YOUR SPANISH gives you a simple set of the key structures that when combined together can get you to say almost anything easily and confidently. However, without listening comprehension development it would not be complete. Sadly enough, most language programs ludicrously simplify or even neglect their audio materials. Not here. I am convinced that listening comprehension is probably one of the most important aspects of language acquisition. For that reason JUMP-START YOUR SPANISH comes with its companion program THE SPANISH AUDIO BLASTER, an equally intensive and highly effective program to train learners of all levels to understand real-fast paced spoken Spanish.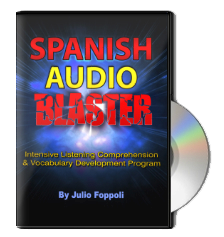 In this special Challenge Edition of the program, you will have access to THE SPANISH AUDIO BLASTER ENHANCED VERSION, an expanded version of the original program that includes not only Spanish from Latin America but also Spanish from Spain. Even if you may prefer one variety over the other, by working on both versions in tandem you can maximize your listening comprehension efforts. The more exposure to different speakers and accents, the faster and better you learn!
THE SPANISH AUDIO BLASTER ENHANCED VERSION is an equally intensive listening comprehension program to train you to understand the brutally fast-paced real conversations. Unlike most language programs that slow down the audio they expose their students to, we prefer to train them to understand real people.
THE SPANISH AUDIO BLASTER is so effective that it is even used by advanced students from other traditional programs, that developed good reading and writing and even great speaking skills, and yet, they cannot understand when native speakers talk to them. Soon after starting to work on this program, their listening skills catch up with their reading, writing and speaking skills. Imagine the power of THE SPANISH AUDIO BLASTER if you had it right at your fingerprints from the very moment you decide to start to study Spanish!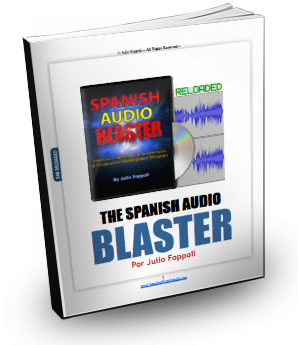 In addition to this program, you will get access to THE SPANISH AUDIO BLASTER ~ RELOADED ~ an exclusive report that will teach you four key principles you need to know_but nobody teaches_ on how words blend in real fast-paced conversations. The problem that most learners face when they listen to someone speaking naturally to them (super fast for a learner actually!) is that they feel they are hearing not separate words but just one muffled continuous stream of sound. You know what? They are! Language IS indeed a non-stop continuous stream of sound. The problem with traditional programs is that they show people speaking so slowly that you can clearly tell when one word begins and ends. That it NOT productive in the real world as no one will EVER talk to you like that.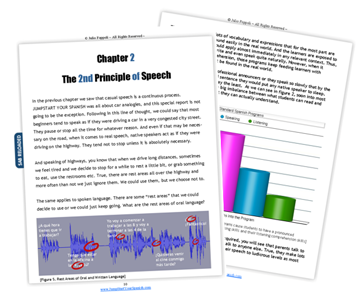 In THE SPANISH AUDIO BLASTER ~ RELOADED ~ I have created a concise report in which I will show you in detail the processes and patterns that operate in real fast-paced conversations, and how to identify them easily. There are not many principles so once you know them and how they interconnect, it is a matter of time until you can easily decode whatever someone is telling you_ at lightning speed! What is more, this information is priceless both to sound more natural and similar to a native speaker when you speak, but even better, to understand someone talking to you extremely fast.
THE SPANISH AUDIO BLASTER ~ RELOADED will only be available during this 49-DAY-COUNTDOWN-TO-SPANISH Event.
All I have mentioned so far could be amazing on their own, but I know from experience that every learner needs lots of opportunities to ask questions and get them answered in a timely manner. During the 49-Day-Countdown-To-Spanish Challenge, you will have access to our customer support forum in which you will be able to ask any questions you may have about any of the contents in the program, and I will personally answer you with a simple and clear explanation, in 24 or less.
All of this would be enough to make this the most powerful starter Spanish program in existence today.
But wait, there is still more.
For the duration of the challenge, there will be two live Webinars every week in which I will personally discuss your specific problems with you and address any questions you may have. If for any reason you cannot be present at the time of the webinar, don't worry! Every webinar will be recorded and replayed 24/7 during the duration of the 49-Day-Countdown-To-Spanish Event. You will be able to access every webinar at any time to review whatever you saw during the live event or to just see what it was all about if you could not be there for whatever reason.
Those taking part in the 49-Day-Countdown-To-Spanish Event will receive

FOUR one-on-one live online lessons with myself, Julio Foppoli, author of JumpStart Your Spanish and The Spanish Audio Blaster

. I will personally work with you to see your progress in the program and to suggest strategies and tips to enable you to make the most out of it, faster!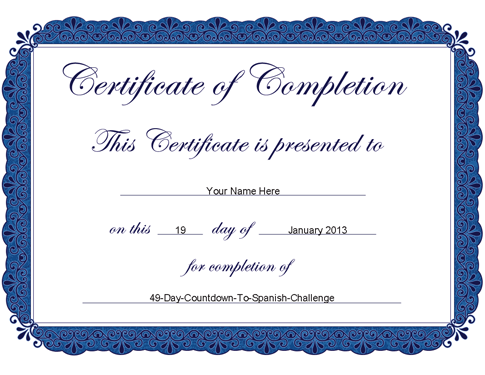 Upon completion of the 49-Day-Countdown-To-Spanish-Challenge, I will personally meet with you again to assess your current level. If you are at a conversational level, you will be awarded a

Certificate of Completion of the 49-Day-Countdown-To-Spanish Challenge

. And If you need more practice I will work with you on different strategies, courses of action and suggest an action plan to do whatever it takes to get you conversational in the shortest amount of time possible.

As you can probably imagine the Intensive Nature of this 49-Day-Countdown-To-Spanish Challenge makes it very difficult for me to offer it more than once a year. If you think this could be for you…
Take action now before it is too late!!!


After this challenge enrolment ends it may not be available for at least one year.
Enrollment Deadline in…
(100 18 Vacancies left at this Rock Bottom Price)
This Challenge begins on December 3rd, 2012
Note: Upon signing up to the challenge, you will receive instant access to Jump-Start Your Spanish Premium Edition. Due to the personalized nature of this special offer, some of the special features you will be receiving will require manual activation. You will be granted access to those features in 24-48 hours. Some other features will be available once the 49-Day-Countdown-To-Spanish Begins!