Redeem Your Gift Card Here



Congratulations!
Someone who appreciates you a lot has given you one of the most powerful tools to go from ZERO Spanish to HERO in just 49 -DAYS!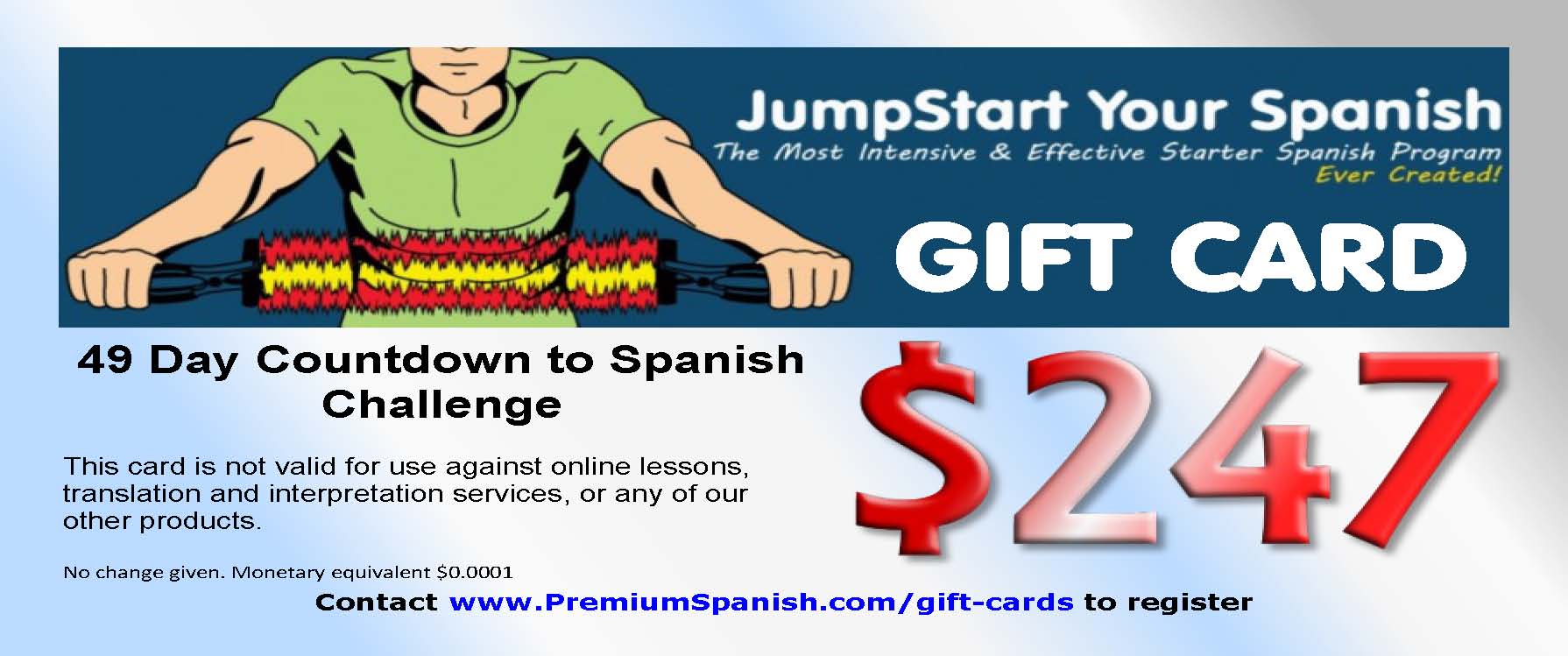 With this exclusive gift card, you will be able to learn Spanish fast and take part in the 49-DAY-COUNTDOWN-TO-SPANISH CHALLENGE which will begin on January 7th. C(Click here for more details about this amazing gift)
Getting Started
Use the form below to redeem yoru Gift Card. As soon as you submit this form, check your email to confirm it was you the one who did it! In less than 48 hours one of our representatives will be contacting you to the email you have provided to complete the activation process.